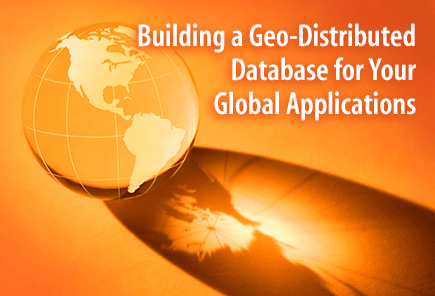 THURSDAY, DECEMBER 5, 2013
11:00am PT / 2:00pm ET

In today's global economy, more and more businesses have employees, partners and customers scattered around the world using their applications, and in ever-increasing numbers. For many of these businesses,
ensuring high availability, low latency and data consistency is a challenge
that continues to grow in cost and complexity.
To address this challenge, brand new database technologies and approaches have emerged.
Join us for this special roundtable webcast on December 5th
to learn how they work and how companies are using them to build geo-distributed databases for their global applications.
Reserve your seat today.
MODERATOR
PRESENTERS
Stephen Faig
Business Development Manager Unisphere Research and DBTA

Robert Hodges
CEO
Continuent

Robert Ross
Dir. of Research
TransLattice

Mike Miller
Chief Scientist
Cloudant